We are constantly looking for new people to join the growing team of partners across the UK and beyond.  We need credible business professionals who are looking for a challenging and rewarding career as a business coach/consultant.  We offer extensive support and initial and ongoing training with world class materials to use once your training is complete.
You will work with small to medium sized organisations using our tried and tested methodologies to help them flourish and reach their true potential.  With your help the businesses you work with will be transformed into a true leader in their field.
If you believe that you might be the type of person we are looking for please complete the form below and we can send you a prospectus.  The financial rewards can be significant and you will also be rewarded by helping businesses that may otherwise have failed without our intervention.
Interested and intrigued?  Don't hesitate – complete the form below and we'll contact you with some next steps to establish if there's a fit for you and for us.  We look forward to hearing from you.
We would love to hear from you. If you would like to get in touch to start the process of taking your business to the next level
NAVIGATE
About
Services
How we work
FAQs
Contact Us
Our primary objective is to help you to grow your business by driving both sales revenues and profitability. We are incentivised financially to develop your business and bring you the success and freedom you are looking to achieve.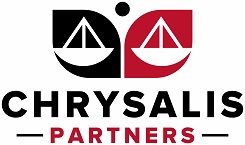 CONTACT DETAILS
Chrysalis Partners East Midlands Limited
19 St. Christopher's Way, Derby, DE24 8JY
Phone: 01332 546 851 / 07359 175 741 
© Copyright 2022 Chrysalis Partners - All Rights Reserved